FROM THE BOOK JACKET:

One decision can end everything . . . or lead to unlikely redemption.

Millions watched the CBS 60 Minutes special on Jack Barsky in 2015. Now, in this fascinating memoir, the Soviet KGB agent tells his story of gut-wrenching choices, appalling betrayals, his turbulent inner world, and the secret life he lived for years without getting caught.

On October 8, 1978, a Canadian national by the name of William Dyson stepped off a plane at OHare International Airport and proceeded toward Customs and Immigration.

Two days later, William Dyson ceased to exist.

The identity was a KGB forgery, used to get one of their owna young, ambitious East German agentinto the United States.

The plan succeeded, and the spys new identity was born: Jack Barsky. He would work undercover for the next decade, carrying out secret operations during the Cold War years . . . until a surprising shift in his allegiance challenged everything he thought he believed.

Deep Undercover will reveal the secret life of this man without a country and tell the story no one ever expected him to tell.

ABOUT THE AUTHORS: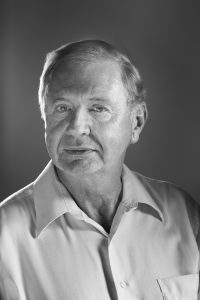 This true spy story had a very humble beginning in the most backward corner of the old East Germany. Smarts and hard work got Jack Barsky out into the world, where he started a career teaching chemistry and math at a well-known university.

Then his life took a fantastic detour--Jack was recruited by the KGB and infiltrated into the US where he spent ten years spying for the Soviet Union. He "resigned" from the KGB and was eventually discovered by the FBI. Today, Jack is a law abiding patriotic American citizen who is taking advantage of one last chance to live a normal life.

He is now taking his story and his vast experience on both sides of the iron curtain to live audiences.


Cindy Coloma is a speaker, book doctor, and writing coach. With five children ranging in age from their early twenties to a baby boy, Cindy's life is always full of laughter, joy, and toys to trip over. She can't own enough books or watch enough movies, has more travel dreams than possible for a human (including underwater and outer-space itineraries), but loves home best of all. She and her extended family have lived in the Redding, California area for over thirty-five years.
"